Sleep Sounds - Meditate, Sleep, Relax
Rating: 0.00 (Votes: 0)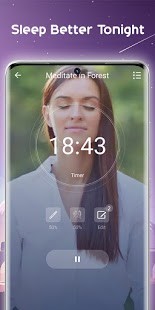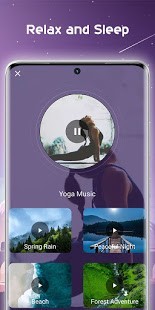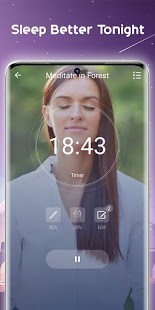 Trouble to fall asleep? Suffer from insomnia?
No problem!
Use this free sleep app. You can relax and sleep with sleeping sounds, nature sounds, rain sounds, meditation sounds and white noise and much more. Enjoy the high quality sleep sounds and wake up refreshed. Gain a high-quality sleep you never had!
Sleep Sounds can help you:
- Easy to fall asleep, relieve insomnia, tinnitus
- Improve mood, ease anxiety and stress
- More focused
Highlight features:
- Create your own mixes of sound to relax and sleep
- Adjust the volume for each sound when creating your own mix
- Play the sound in the background
- Schedule sleep timer to automatically stop the sound
- The best companion in meditation
- No network required
- Beautiful and simple design
- High quality soothing sounds
- Sleep sounds free
*** Benefits for sleep ***
Have you trouble falling asleep? This app helps you to sleep well by blocking the external noises. Now you fall asleep faster and sleep better.
Say goodbye to your insomnia! Enhance Your Life!
*** Benefits for the mind ***
The sounds of nature relieve the stress of modern life.
The human mind reacts positively when it hears the sounds of nature because they arouse emotions that remind our primordial environment.
Hear the sounds of nature leads us away from the noise and daily stress to make us return to the calm of our origins.
*** Usage notes ***
For a better experience, I recommend you the use of headphones or earphones to listen the relaxing sounds.
You can use the app in background and with other apps.
Contact us for any suggestion or question, so that we can improve this app for you!
Based on 0 Votes and 0 User Reviews
Other Apps in This Category